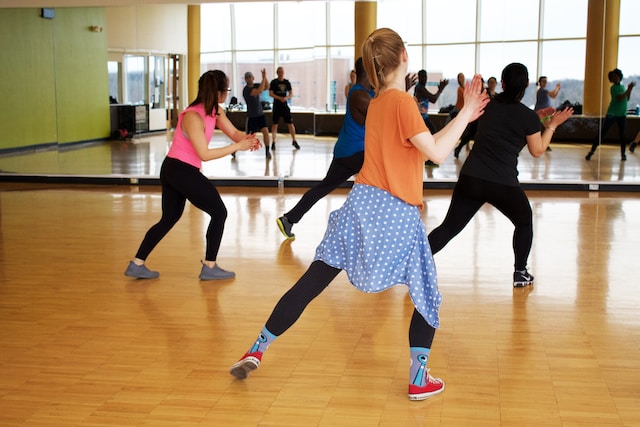 Ignite Your Fitness Journey: Join Our High-Energy Zumba Class
Are you ready to spice up your fitness routine and dance your way to a healthier, happier you? Look no further!
Our high-energy Zumba class is here to ignite your fitness journey and bring a whole new level of fun to your workout routine. Zumba is a Latin-inspired dance fitness program that combines energetic music with dynamic dance moves, making it a perfect blend of fitness and fun.
In our Zumba class, you'll groove to the rhythm of the music, sweat it out, and burn calories while having a blast. Led by our certified Zumba instructor, you'll be guided through a series of easy-to-follow dance routines that incorporate a variety of dance styles, including salsa, merengue, cumbia, reggaeton, and more.
You don't need to be a dance expert or have any prior dance experience to enjoy our Zumba class - it's suitable for all fitness levels, ages, and backgrounds. The focus is on having fun and moving your body in a way that feels good to you.
Not only is Zumba an exhilarating cardio workout, but it also offers a multitude of health benefits. It helps improve cardiovascular endurance, increases muscular strength and flexibility, and boosts mood and overall well-being. Plus, dancing is a great stress-reliever and a fantastic way to socialize and connect with others who share your passion for movement and music.
Our Zumba class is held in a vibrant and inclusive atmosphere where you can let loose, express yourself, and dance like no one's watching. Our experienced instructor will guide you through each step, offering modifications and challenges to cater to your fitness level and goals. You'll be surrounded by a supportive community of fellow Zumba enthusiasts who will cheer you on and make the class even more enjoyable.
Whether you're new to fitness or looking to add some excitement to your workout routine, our Zumba class is the perfect choice. Get ready to shake, shimmy, and sweat your way to a healthier, happier you. So put on your dancing shoes and join us on the dance floor - let's ignite your fitness journey with the infectious rhythms of Zumba!
Fitness
Zumba